Sharkwear
Sharkwear performance gear – feel good on the track, look awesome anywhere.
All items are supplied by Sub4 and made using breathable, moisture wicking materials in a range of cuts and sizes. The Sharkwear range is stylish and designed to help maximise your performance.
Ordering
The club cannot hold stock of such wide range of apparel so specific orders will be placed 3 or 4 times per year.  Our first order will be placed very soon – you will need to confirm your order by Wednesday 14 November so that we can guarantee delivery before Christmas.  Pricing shown below is based on minimum orders or 10-20 items per line so if there is not sufficient demand some requests (especially for more seasonal items) may need to be held over until our next order.  Email your order to info@southernac.org.au.
Sizing
Because we are buying to order, we cannot exchange items or give refunds.  Please check and select your sizing carefully.
WOMEN'S SIZE GUIDE – body measurements (cm)
Sizes
2XS
XS
S(10)
M(12)
L(14)
XL
2XL
3XL
Chest
70-76
76-81
81-86
87-93
94-99
100-106
106-110
111-120
Waist
50-56
56-61
61-66
67-72
73-79
80-86
87-92
93-100
Hip
81-86
86-91
91-96
96-101
101-106
106-112
113-117
116-124
MEN'S & UNISEX SIZE GUIDE – body measurements (cm)
Sizes
2XS
XS
S
M
L
XL
2XL
3XL
Chest
75-78
79-85
86-94
95-102
103-109
110-120
120-130
130-139
Waist
57-62
63-70
71-79
80-86
87-97
98-107
108-117
118-127
Payments & Delivery
Payments should be made by EFT to Southern Athletic Club BSB 735053 account 071475 when you place your order quoting "Uniform" and your name as reference.  Normal delivery is 4-6 weeks from our order being placed with Sub4.
***  Click to open full sized images ***
Short Sleeved T-shirt – $45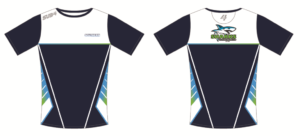 Male & female styles available
Sub4's unique moisture wicking yarn ensures comfort and moisture management
Great fit for any athletic use
Long Sleeved T-Shirt – $50

Male & female styles available
Sub4's exclusive DRY-LYTE moisture management fabric
Great comfort & added protection from the elements
Slim fit for a high performance feel
Polo Shirt – $66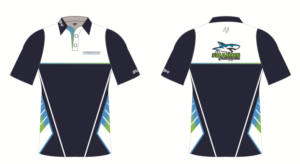 Male & female styles available
DRYLYTE fabric ensuring comfort & moisture management
Long Sleeved Jersey – $85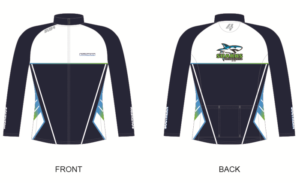 Great for cooler weather
Sub4 lockable half zip
Classic fit
Unisex sizing
Note that Sharks version will have a half zip (not full length) and NO rear pockets
Crop Top – $50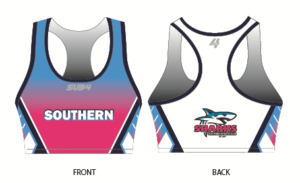 Sub4's Tri-Skyn quickdry fabric technology
Contoured panelling for a sports fit
Internal lining offering upto medium impact support
Flat lock stitching for greater comfort
Track Jacket – $90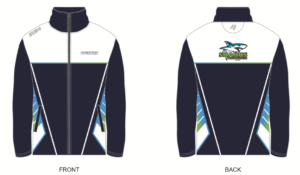 Sub4's exclusive DRYLYTE yarn
Full lockable zips
Extreme comfort & moisture management
Available with matching pants
Unisex sizing
Track Pants – $85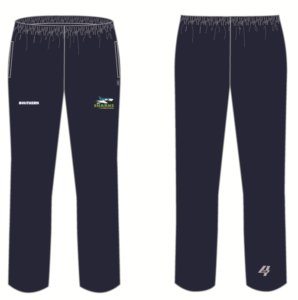 Great for warm up, warm down & travel
Available with matching jacket
Unisex sizing
Convertible Jacket – $130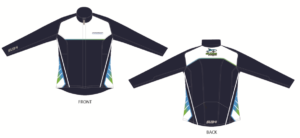 Male & female styles available
Sub4's fully convertible jacket with detachable sleeves
Wind & waterproof with reflective trim
Rear mesh strip for breathability
Rear pouch for arms storage when required
Lockable zip pockets
Lycra Full Shorts – $50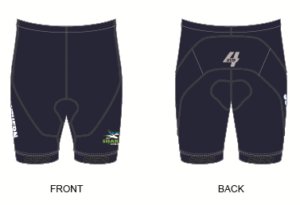 Contoured panelling for an ergonomic fit
Encompassing Sub4's breathable lycra yarn
Adjustable flat drawcord for the perfect fit
Unisex sizing
NOTE – these are running shorts and will NOT have padded crutch as illustrated
Women's Lycra Half Shorts – $45

Contoured panelling for an ergonomic fit
Encompassing Sub4's breathable lycra yarn
Flatlock stitching for extreme comfort
Adjustable flat drawcord for the perfect fit
Women's sizing only
Run Shorts  – $45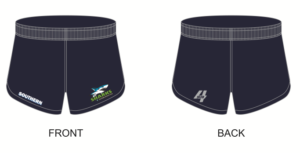 Male & female styles available
Designed for run, gym and all in between
Lightweight DRYLYTE quick dry fabric
Inbuilt liner for greater comfort
Hidden key pocket
Draw-cord in the waistband ensures a custom fit
5″ Walk Out Shorts – $45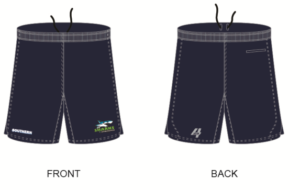 Designed for run, gym and all in between
Lightweight DRYLYTE moisture-wicking fabric
Inbuilt liner for greater comfort, simply remove if not required
Hidden key / card / phone pocket
Draw-cord & elastic waistband ensures a custom fit
Unisex sizing
Sun Sleeves – $45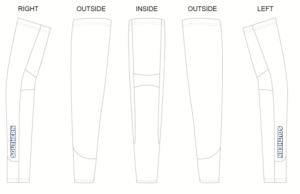 SPF rating of 50+
Lightweight & breathable
Cooling effect in hot weather
Great for spring riding, running, walking
Sub4 silicone arm openings
Arm Warmers – $45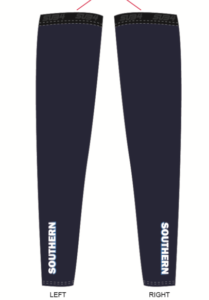 Smooth ROUBAIX fabric
Elastic silicone band to keep in place
Great for cooler conditions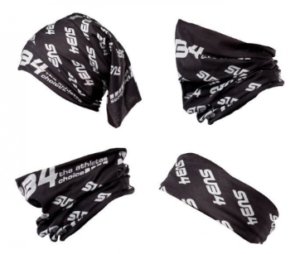 Wear it any way you like
Protection from the elements in all conditions
Seamless tubing ensures great comfort!
NOTE – Buff will come with Sharks print – image with Sub4 design is to illustrate use only
Head Band – $20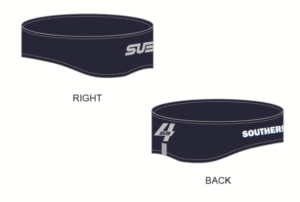 Smooth Roubaix fleece fabric
Great for cooler conditions
Running, walking & cycling
Reflective logo
One size fits all
Performance Cap – $25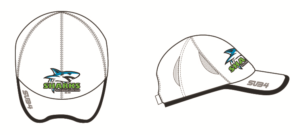 Fully machine washable with adjustable strap
Protection from the elements with mesh panels for breathability
One size fits all
Performance Visor – $25

Fully machine washable with adjustable strap
An essential outdoor item
One size fits all